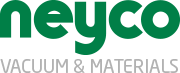 Electrolyte powders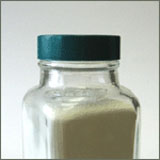 Electrolyte nanopowders
Nano grade electrolyte powders offer truly nanocrystalline materials with 5 to 10 nanometer particles. Nano grade powders offer tremendous amounts
of active surface area per volume of materials, helping extend triple-phase boundaries and lower processing temperatures.
We have the processing knowledge to tailor these materials for specific customer materials.
Utilizing processing techniques that deliver a high purity reproducible electrolyte powder.
Designed for electrochemical applications.
Designed as a sintering aid, catalyst support, or a component for mixed conducting anodes and cathodes to enhance catalytic activities.
| Spécifications | |
| --- | --- |
| Surface area | > 100 m²/g |
| Dimension des grains | 5-10 nm |
| Packaging | 150 g, 500 g, 1 kg, 5 kg |
PREMIUM Electrolyte Powders
Ceramic Grade Ceria Powders
Micron-Submicron Powders
NEYCO
30 avenue de la Paix
92170 VANVES
Tel:+33(0)1 41 90 50 50
Fax:+33(0)1 41 90 50 51
e-mail: contact[@]neyco.fr