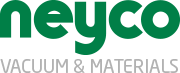 Refractory ceramics
By definition, ceramics are non-metallic materials, inorganic, obtained by the action of high temperatures.
During firing a ceramic raw material undergoes an irreversible transformation and acquires new properties. These properties are well known: durability, wear and heat resistance.
Neyco provides a wide range of technical ceramics that will fit to all your specifications. We are able to produce a lot of ceramics parts on drawings or as per our standards dimensions (E-beam liners).
Depending on your specifications, your usage constraints, work environment and the desired characteristics, we provide you with the most appropriate material for your application.
Type of ceramics available : Oxides, Carbides & Nitrides and others (such as Mullite, Silicon...).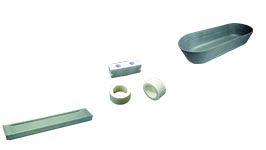 You can refer to the pdf below to know more about the standard specifications.
Other existing forms
Manufacturing according to your drawing
Indicate the material and the specifity of the piece need on the board " Our products on request", then the quantity and clic on the +. You can send us a drawing on a pdf file if you want before validating your quote request.
Our customized products
NEYCO
30 avenue de la Paix
92170 VANVES
Tel:+33(0)1 41 90 50 50
Fax:+33(0)1 41 90 50 51
e-mail: contact[@]neyco.fr