Equipment
Plasma Prep III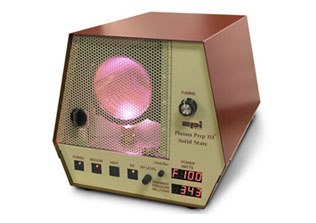 The Plasma Prep III (PP III) is used to prepare samples under plasma. Depending on the gas used (O2, CF4, Ar ...), the samples can vary from the ASBESTOS to electronics devices or biomaterials...
The total RF power is 100 Watts at 13.56 MHz. The use is very easy and the reflected power minimal.
CE certified and RoHs. Thousands of PP III are used in labs worlwide.
For further details about Abestos analysis, please donwload below the pdf documentation, or clic here : NEYCO-Asbestos Analysis-PPIII
To know how to start and do the maintenance of your Plasma Prep III click here.
Tripod Polisher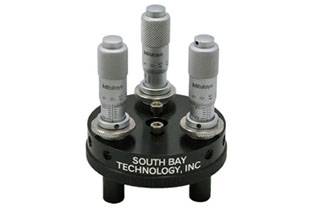 The Tripod Polisher SBT 590W is designed for preparing cross-sections of materials for both SEM and TEM. It is extensively used for preparing unencapsulated IC cross-sections for SEM and has the added capability of preparing the same sample for TEM. Similar techniques are used in preparing samples from virtually any material for both SEM and TEM and the Tripod Polisher has been successfully used to minimize and even eliminate ion milling of TEM samples.
A wide range of accessories is available as well.
GV10x Dowstream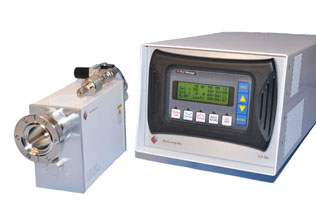 The GV10x Dowstream (DS) is a new paradigm for cleaning chambers. The GV10x reduces carbon & hydrocarbons. The process more quickly and with greater cleaning uniformity removes carbon contamination on surfaces in the far corners of a vacuum chamber that can constantly desorb and then recontaminate the rest of chamber.
The GV10x extends the downstream process to pre-clean specimens and TEM holders prior to insertion into the EM, increasing the time between microscope cleans.
Spin coater KW-4A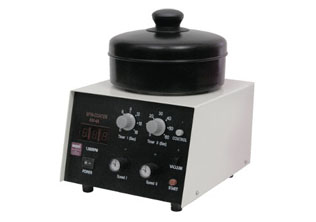 The model KW-4A is compact and easy to use. The unit is optimized to produce precise and uniform depositions of thin films and coatings. Its rugged, vibration-free and portable design makes it a versatile tool for any high quality research facility.
It allows dispensing at low speeds and homogenizing the coating at high speed. The KW-4A Spin Coater can be used to deposit metal oxide thin films, polymer coatings, and organic thin films on a wide variety of substrates. The higher the spin speed, the thinner the final spun coating will be.
The largest standard size chuck for the KW-4A is 6" (152 mm).
NEYCO
30 avenue de la Paix
92170 VANVES
Tel:+33(0)1 41 90 50 50
Fax:+33(0)1 41 90 50 51
e-mail: contact[@]neyco.fr