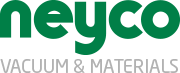 Qsil216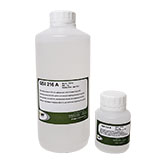 Qsil216 is an ACC silicone encapsulent designed for electronic potting and encapsulation applications. It offers good protection against chemicals, environmental contamination, mechanical shock, vibration and impact damage. It can be employed in areas where low flammability is a prerequisite.The cured elastomer can be repaired.
The component parts have relatively low viscosities and are readily mixed either by hand or machine.
Some specifications:
color: clear
dynamic viscosity: 4500 mPa.s
hardness: 40 shore A
Qsil216 is supplied as two-part liquid component kits, to be mixed.
Qsil216
NEYCO
30 avenue de la Paix
92170 VANVES
Tel:+33(0)1 41 90 50 50
Fax:+33(0)1 41 90 50 51
e-mail: contact[@]neyco.fr