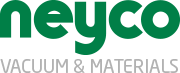 Aluminium vacuum chambers / Bi-metal
Atlas Aluminum vacuum chambers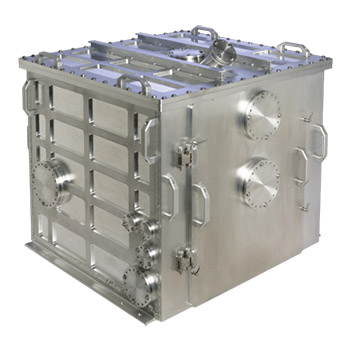 Neyco offer Vacuum chambers from Atlas company (US), the specialist of aluminum vacuum chambers.
Aluminum advantages :
Better bakeout thanks to the thermal conductivity
Amagnetic (ou Non-magnetic)
Lighter : 1/3rd of the weight
Less H2 than stainless (7 orders of magnitude)
Less carbon for reduced contamination/stainless
Outgassing rates <1.10-13 mbar.l.s-1.cm-2
Examples of applications :
Synchrotrons (ESRF, CERN)
Ions or electrons beam tubes
Free electrons laser (FEL)
Bimetal plates and discs
Neyco provide plates, discs and other bimetal shapes. These pieces are manufactured with the EXW technology.
Layers numbers : 2 to 3
Possible combinations : Copper/Aluminum, Copper/Stainless steel, Nickel/Copper, Copper/Aluminum/Copper, Stainless steel/Aluminum/Stainless steel, etc...
Delivered with certificates of analysis
CF bi-metal flanges
Neyco offers two main types of CF bi-metal flanges UHV vacuum chambers :
Titanium/Aluminium : with one Titanium part (Knife side) welded onto an Aluminium flange or connector which allows to have a non-magnetic vacuum part.

​

Stainless steel/Aluminium : with one Stainless steel 316L/316LN part (Knife side) welded onto an Aluminium flange or connector.
​The welding is obtained by EXW (Explosion Welding Technology) fully compatibles with UHV applications.
These bi-metal flanges or connectors can then be directly welded on aluminium vacuum chambers.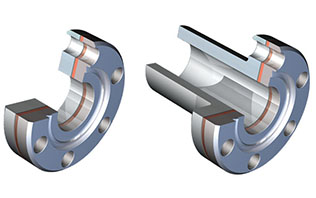 NEYCO
30 avenue de la Paix
92170 VANVES
Tel:+33(0)1 41 90 50 50
Fax:+33(0)1 41 90 50 51
e-mail: contact[@]neyco.fr