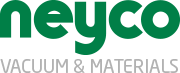 Aluminium vacuum chambers / Bi-metal
Atlas Aluminum vacuum chambers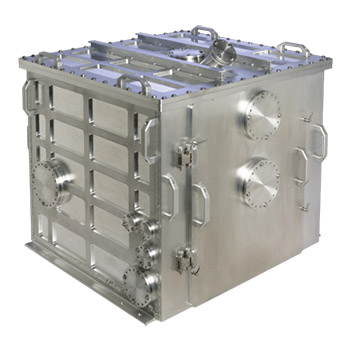 Neyco offer Vacuum chambers from Atlas company (US), the specialist of aluminum vacuum chambers.
Aluminum advantages :
Better bakeout thanks to the thermal conductivity
Amagnetic (ou Non-magnetic)
Lighter : 1/3rd of the weight
Less H2 than stainless (7 orders of magnitude)
Less carbon for reduced contamination/stainless
Outgassing rates <1.10-13 mbar.l.s-1.cm-2
Examples of applications :
Synchrotrons (ESRF, CERN)
Ions or electrons beam tubes
Free electrons laser (FEL)
If you want an offer, or for more information about this product: Contact us
Bimetal plates and discs
Neyco provide plates, discs and other bimetal shapes. These pieces are manufactured with the EXW technology.
Layers numbers : 2 to 3
Possible combinations : Copper/Aluminum, Copper/Stainless steel, Nickel/Copper, Copper/Aluminum/Copper, Stainless steel/Aluminum/Stainless steel, etc...
Delivered with certificates of analysis
If you want an offer, or for more information about this product: Contact us
NEYCO
30 avenue de la Paix
92170 VANVES
Tel:+33(0)1 41 90 50 50
Fax:+33(0)1 41 90 50 51
e-mail: contact[@]neyco.fr