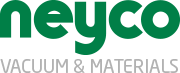 Dosing valves
Dosing valve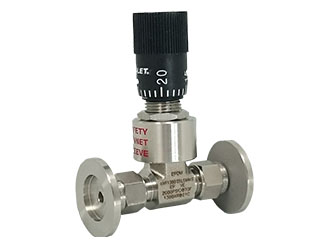 These fine adjustable valves, equipped with a Vernier handle, are proposed in 2 models : angle valve or inline valve.
They are mounted on 16KF flanges (standard).
Materials : Body and flanges SS 316 / EPDM O'ring.
Features :
Operating temperature : from -23 to 149°C
Leak rate: 5.10-9 mbar.l/s
Orifice: 0.8 mm
Cv : 0.004 max
Dosing valve with shut-off system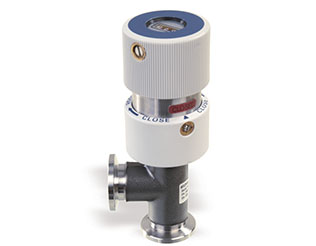 We can offer you dosing valve with a shut-off system with an excellent reproductibility, an integrated shut-off valve without changing the flow setting and a digital display.
Matetrials : Body SS 304 / Viton O'ring.
Features :
Operating temperature : < 80°C
Leak rate : < 1.10-9 mbar.l/s
Controls wide range of gas flow : from 5.10-6 mbar.l/s to 1000 mbar.l/s
NEYCO
30 avenue de la Paix
92170 VANVES
Tel:+33(0)1 41 90 50 50
Fax:+33(0)1 41 90 50 51
e-mail: contact[@]neyco.fr