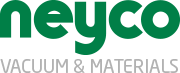 Dosing valves
UHV variable leak valve
Our all-metal leak valves are designed to control very accurately the gas flow coming from an external source into your vacuum chamber. They are easy to connect to your system.
Valve body & fittings materials : SS 304L.
Fetaures :
Operating temperature : < 450°C
Leak rate : < 1.10-9 mbar.l/s
Pressure range: UHV up to 3 bars
Net weight: 1.4 kg
Dosing valve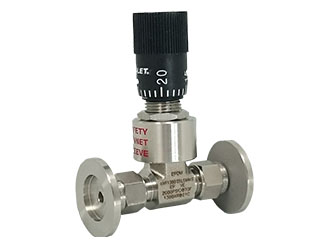 These fine adjustable valves, equipped with a Vernier handle, are proposed in 2 models : angle valve or inline valve.
They are mounted on 16KF flanges (standard).
Materials : Body and flanges SS 316 / Viton® o'ring.
Features :
Operating temperature : from -20 to 200°C
Leak rate: 5.10-9 mbar.l/s
Orifice: 0.8 mm
Cv : 0.004 max
Dosing valve with shut-off system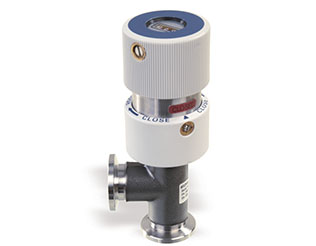 We can offer you dosing valve with a shut-off system with an excellent reproductibility, an integrated shut-off valve without changing the flow setting and a digital display.
Matetrials : Body SS 304 / Viton O'ring.
Features :
Operating temperature : < 80°C
Leak rate : < 1.10-9 mbar.l/s
Controls wide range of gas flow : from 5.10-6 mbar.l/s to 1000 mbar.l/s
Net weight: 0.4 kg br>
NEYCO
30 avenue de la Paix
92170 VANVES
Tel:+33(0)1 41 90 50 50
Fax:+33(0)1 41 90 50 51
e-mail: contact[@]neyco.fr