Thin Films on request
Information guide
Neyco offers thin films depositions, upon your specifications.
Clean rooms of 850 m2 area, with 12 coating systems (sputtering, electron gun, ion assistance, thermal evaporation).
Chambers dimensions : diameter 300 to 1400 mm.
From single substrate to large batches, on many types of materials: glass, Silicon wafer, single crystals, Stainless Steel, Nickel, Copper, Aluminum, ...
In-situ and ex-situ characterization tools: transmission, thickness, reflection, adherence …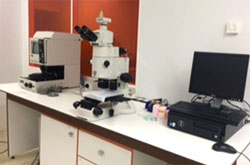 We are able to develop for you thin films you need, upon your specifications. French government accreditation to Crédit Impôt Recherche (laboratory).
Show more
Show less