Mounting/Bonding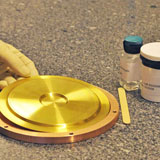 Neyco offers a complete target bonding service on new or existing backing plates, in our labaratory in Vanves:
debonding or debrazing of your target
backing plate cleaning
new target bonding according the requested method
cleaning and packaging of the assembly with UHV quality
Select your options in the followig table:
Free inquiry
Copper pads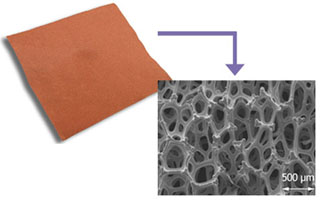 Neyco has developed sputtering pads, CUPADS and CUPADHD (HD for High Density), as a replacement of Indium or Graphite foils or other bondings, for clamped targets.
The pad can be place between the target and the Graphite or Indium foils, while providing higer thermal and electrical carateristics. Compressible up to 0.2 to 0.3 mm thick, the CUPADS AND CUPADHD allow to catch up any mecanicals deformations between the targets and the backing plates.
​
Cu metal properties for thermal transfer (from backing plate to target)
Compensation of the mechanical stress of targets
Electrical conductivity of Copper metal
99.95% purity
Thickness of the pad :
- before clamping 1.5 mm (CUPADS) or 2 mm (CUPADHD)
- after clamping 0.2 to 0.5 mm
In "Quantity": enter the requested length (e.g. 300 mm)
Graphite foil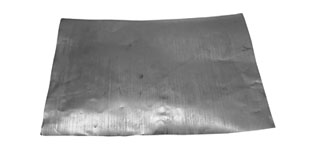 For mounting of your target by clamping, Neyco offers Graphite foil, GPAD :
thermal and electrical conductor
Carbon purity > 99,9+ %, high density
thickness of 0.2 mm
In "Quantity": enter the requested length ( e.g. 300 mm)
Silver epoxy
CERAC silver-filled epoxy cement is a silver-colored thick paste containing the optimum ratio of silver powder to epoxy resin for maximum thermal and electrical conductivity and mechanical strength. The catalyst is a clear to yellow liquid. Bonding is silver soft, withstands a temperature up to 150°C and is UHV compatible.
Both the epoxy cement and the catalyst should be stored in a refrigerator from 6 month to one year.
NEYCO
30 avenue de la Paix
92170 VANVES
Tel:+33(0)1 41 90 50 50
Fax:+33(0)1 41 90 50 51
e-mail: contact[@]neyco.fr