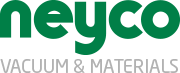 Hydroformed bellows
Our bellows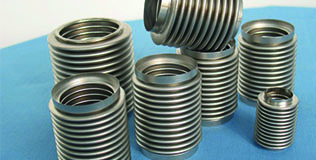 Neyco offer you bellows that will allow you to absorb vibrations, allow small axial movments (angular offset), and to obtain a perfectly high hermeticity for all of projects under vacuum, from low to high temperature.
Standard Material: 304L, 316L, Inconnel
ID. 4 mm to 1200 mm
Standard lenghts or on request for CF, KF, ISO flanges or according to your drawings
We supply bellows and flexibles on request. Do not hesitate to submit your specifications.
NEYCO
30 avenue de la Paix
92170 VANVES
Tel:+33(0)1 41 90 50 50
Fax:+33(0)1 41 90 50 51
e-mail: contact[@]neyco.fr