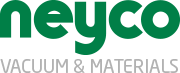 Graphite & GP Parts
Neyco offer you to manufacture according to your drawing graphite and pyrolitic parts.
These parts can be manufacture under several shapes such as wires, powders, tubes, rods, targets... etc. To learn more infomation please download our pdf at bottom of this page.
Manufacturing according to your drawing
Indicate the material and the specifity of the piece need on the board " Our products on request", then the quantity and clic on the +. You can send us a drawing on a pdf file if you want before validating your quote request.
Our customized products
NEYCO
30 avenue de la Paix
92170 VANVES
Tel:+33(0)1 41 90 50 50
Fax:+33(0)1 41 90 50 51
e-mail: contact[@]neyco.fr