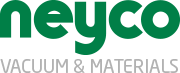 Single crystals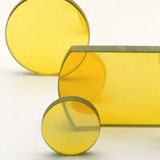 NEYCO has a complete range of crystal substrates for a wide variety of applications, including Semiconductor, Biotechnology, Nanotechnology, and MEMS.
Single crystal substrates
From Sapphire Al2O3, to Zinc Telluride ZnTe, through Silicon and Quartz, Neyco provides all type of single crystal substrates for thin films deposition.
Please fill in the table "Our customized products", with your specifications.
If you don't find the desired single crystal in the table, please contact us (link at the bottom of this page).
Stock products
Our customized products
NEYCO
30 avenue de la Paix
92170 VANVES
Tel:+33(0)1 41 90 50 50
Fax:+33(0)1 41 90 50 51
e-mail: contact[@]neyco.fr