Wires, foils & bars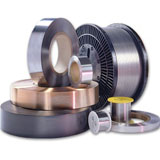 Neyco provide you wires, foils, rods and other shape of materials with high purity for all of your vacuum metallization.
All of our materials are delivered with certificate of analysis.
The materials are checked before shipping with a X-fluorescence analyzer. Certificate on request.
Metallization Aluminum Wires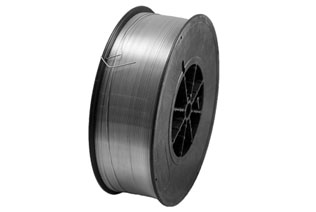 Used for metallization process in vacuum-coating equipments
Purity : from 99.5% to 99.99%
Each spool is delivered with a specific certificate of analysis.
Other diameters and purities on request
Protective Aluminum rolls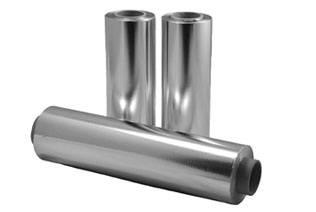 Purity : > 99.5%
Dedicated to vacuum applications (secondary vacuum compatible)
Other thickness and dimensions available on request
Ultrathin foils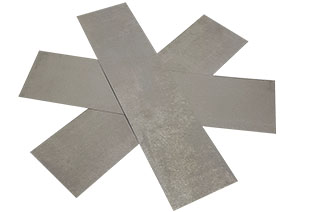 Neyco provides metal based and metallic alloys in ultrathin foils:
thickness: 2 to 25 µm
purity : 99.8% to 99.99%
materials: Al, Be, B, Cr, Co, Cu, Ge, Au, Hf, In, Fe, Pb, Mg, Mo, Ni, Nb, Pd, Pt, Si, Ag, Sn, Ta, Ti, W, V, Zn, Zr, ...
delivered with analysis certificate
Our customized products
Other forms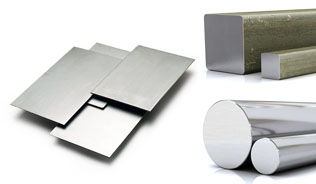 Neyco provides high purity metals and metal alloys in wires, rods, plates, foils, ...
Some examples of materials : Al, Ag, Cr, Co, Cu, Hf, In, Fe, LaB6, Mg, Mo, Ni, Nb, Pb, Ta, Sn,Ti, W, V, Zn, Zr, Inox 304L, 316L, 316LN, glassy carbon ...
Purity : from 99.9% to 99.999+%
Dimensions : on request
Delivered with analysis certificate
If you want an offer, or for more information about this product: Contact us
NEYCO
30 avenue de la Paix
92170 VANVES
Tel:+33(0)1 41 90 50 50
Fax:+33(0)1 41 90 50 51
e-mail: contact[@]neyco.fr