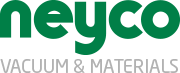 Tweezers
Membrane filter tweezer
Ideal for asbestos sample preparation, rounded "pads" with electropolished finish won't damage delicate membrane filters: plus, they allow the grasping of the very edge of a filter so as not to disturb the active sample area. Tips are fabricated from a 100% anti-magnetic alloy. Particles won't "jump off" the membrane filter onto tweezer tips. And the Miracle tip alloy is much more corrosion resistant than the so called antimagnetic stainless steel.
Lengt : 115 mm
Self-closing tweezer

We offer self-closing antimagnetic stainless steel tweezer.
Length : 110 mm (oher lengths on request)
Tip needle sharp.
Other tweezers on request (plastic, stainless steel, PTFE coated, all styles, ...)
If you want an offer, or for more information about this product: Contact us
NEYCO
30 avenue de la Paix
92170 VANVES
Tel:+33(0)1 41 90 50 50
Fax:+33(0)1 41 90 50 51
e-mail: contact[@]neyco.fr