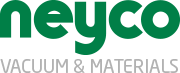 Evaporation supplies
We offer different materials to be evaporated as:
precious metal wires
Aluminum and Tungsten wires
Carbon rods
Carbon fibers/wires
Precious metal wire for evaporation
We offer high purity 0.2 mm wires of the following precious metals: Gold, Platinum, Palladium, Gold/Platinum, Platinum Iridium and Silver. All are 8 mil (0.20 mm) diameter wires and are "electron microscope grade" for all SEM and TEM applications.
Other dimensions (diameters and lengths) and compositions are available on request.
Aluminum and Tungsten wires for evaporation
We offer high purity (99.9999%) Aluminum wires with a diameter of 0.25mm and Tungsten wire with different diameters (0.08mm and 0.65mm).
Others dimensions (diameters, lengths) and purities are available on request.
Carbon rod for evaporation
The Carbon rods are usually used to evaporate Carbon onto specimens being prepared for either Xray microanalysis (EDS or WDS) or transmission electron microscopy (TEM). We offer two grades : spectroscopically pure and technical purity.
The unsharped rods are 304.8mm long and the the presharpened both ends are 60mm long (incl. 4.75mm necks)
Carbon fiber for Carbon coater
Carbon coating of specimens is essential to conduct charge away from the area being analyzed in the SEM. The Carbon coater use Carbon fiber as the source of Carbon for evaporation.
Carbon fiber products are made from graphite fiber which has been specially purified to reduce impurities to the low ppm range.
NEYCO
30 avenue de la Paix
92170 VANVES
Tel:+33(0)1 41 90 50 50
Fax:+33(0)1 41 90 50 51
e-mail: contact[@]neyco.fr