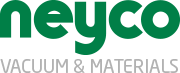 Screws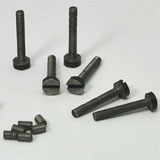 Refractory metal screws (bolts,washers, nuts in W, Ta, Mo, Nb) are used under very high temperature and/or corrosive applications.
Other materials are also possible (i.e Titanium, Refractory alloys...)
We offer Tungsten, Tantalum, Molybdenum, Niobium screws, from M2 to M20 for the following types of heads:
Slotted (CS / DIN 84)
Hexagonal (H / DIN 933 ou DIN 931)
Hexagonal cylindrical hollow (CHC / DIN 912)
Without head (AS)
as well as metric nuts and washers.
All screws can be offer in vented version.
Our customized products
NEYCO
30 avenue de la Paix
92170 VANVES
Tel:+33(0)1 41 90 50 50
Fax:+33(0)1 41 90 50 51
e-mail: contact[@]neyco.fr