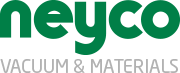 Thin Films on request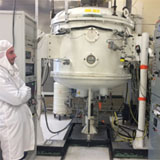 Neyco offers thin films depositions, upon your specifications.
Clean rooms of 850 m2 area, with 12 coating systems (sputtering, electron gun, ion assistance, thermal evaporation).
Chambers dimensions : diameter 300 to 1400 mm.
From single substrate to large batches, on many types of materials: glass, Silicon wafer, single crystals, Stainless Steel, Nickel, Copper, Aluminum, ...
In-situ and ex-situ characterization tools: transmission, thickness, reflection, adherence …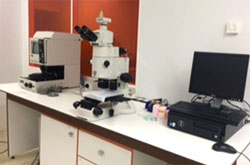 We are able to develop for you thin films you need, upon your specifications. French government accreditation to Crédit Impôt Recherche (laboratory).
Optical thin films

Wide range of optical coatings, obtained by evaporation.
Some of highlights (spectral range from 0.3 to 15 µ) :
Antireflect (AR)
mirrors : with metal, dielectric, high reflexion > 99.5%
black coating (R< 3% in visible range)
dichroic filters, high-pass, low-pass, ...
Decorative thin films

Decorative coatings are obtained by vacuum evaporation or sputtering :
metal based (Al, Au, Ag, Ni ...)

colors (co-deposition, oxides …)

intense black
Other thin films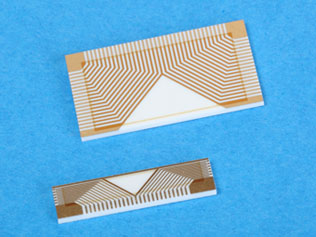 Resistive and conductive layers
Metallization for soldering applications
Electrical contacts
Photolithography
...
NEYCO
30 avenue de la Paix
92170 VANVES
Tel:+33(0)1 41 90 50 50
Fax:+33(0)1 41 90 50 51
e-mail: contact[@]neyco.fr