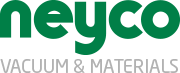 Coaxial connectors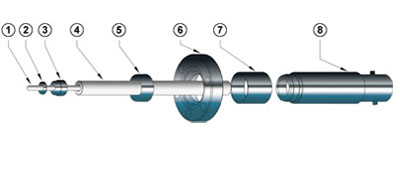 Conductor
Washer
Cap
Insulator
Flange
Flange
Tube
Adapter
Standard specifications of our Ceramaseal coaxial connectors, for High Vacuum and Ultra High Vacuum :
DC Voltage: up to 12 kV DC
Current : up to 16.5 A
Impedance rating : 50 Ohm
No. Pins : up to 50 pins
Temperature range : -55°C to 450°C depending on the mounting
All of our coaxial connector are leak tested with He : rate <1.10-10 mbar.l/s
Coaxiaux
Please enter the reference of the product in the the below search text box. You can copy the reference in the pdf document, then paste it in the box.
NEYCO
30 avenue de la Paix
92170 VANVES
Tel:+33(0)1 41 90 50 50
Fax:+33(0)1 41 90 50 51
e-mail: contact[@]neyco.fr