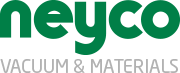 Z linear translators
Standard Z Translators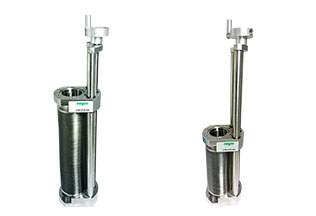 The linear translators allow an axial movement for needed external ressources (fluid, electrical, optical,...) or to transfer a signal (electrical, thermal, optical...).
Our translators are mounted on Conflat (CF) flange (standard model) and are UHV and XHV compatible. They are bakeable up to 250°C. Their design offers strength and precision.
Resolution : 0.1 mm standard, up to 10 µm on request. A graduated scale allows the position control at any time.
Several accessories can be added to the translators in order to increase the Z axis freedom : rotation, tilt or XY translation.
Our translators can be manually, pneumatically, or electrically driven. According your needs, the best technical and economical choice will be suggested, and in most cases you will be able to modify the type of actuator.
Features of our translators :
Compact
Robust
UHV and XHV compatible
Stroke up to 1000 mm
316L stainless steel welded bellows
Many accessories (Tilt, XY, rotation, ...)
Actuator of your choice (manual, pneumatic, electrical, ...)
High resolution (down to 10 µm)
Position indicator (visual or magnetic)
| P/N | DN | Øint (mm) | Z run |
| --- | --- | --- | --- |
| TZ-40 | 40 CF | 40 | up to 1000 mm |
| TZ-63 | 63 CF | 64 | up to 1000 mm |
Our customized products
NEYCO
30 avenue de la Paix
92170 VANVES
Tel:+33(0)1 41 90 50 50
Fax:+33(0)1 41 90 50 51
e-mail: contact[@]neyco.fr