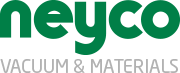 Differentially pumped rotary seals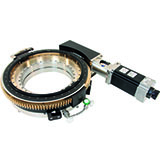 DPRS series differentially pumped rotary seals provide 360° of continuous rotary freedom through the wall of any vacuum system. The DPRS has two stages of differential pumping isolated by graphite-impregnated, expanded, Teflon seals on special sealing surfaces. A preloaded ball bearing set accurately controls the rotating stage position. This allows the unit to be successfully used with manipulators and other precision positioning devices.

DPRSs are available with a worm drive fine adjust option. This allows for easier and more accurate angle adjustment. DPRSs are also available with anti-backlash stepping or synchronous motor drive.
To learn more about our product please download our documentation below
NEYCO
30 avenue de la Paix
92170 VANVES
Tel:+33(0)1 41 90 50 50
Fax:+33(0)1 41 90 50 51
e-mail: contact[@]neyco.fr